While this year was anything but "business as usual," we at Mountain Line decided to see the disruption caused by COVID-19 as an opportunity to reimagine how we serve Missoula.
We accomplished so much in 2020 and are proud of the resilience and unending dedication of our team. Here are our highlights from the year.
COVID-19: Turning Lemons into Lemonade
Even during the height of the shutdown in Missoula, we continued to operate. Our employees showed up each day to provide essential service, helping frontline workers get to work and riders access the grocery store, doctor's office and other essential services.
We are grateful to our team and our community for their support and recognizing the importance of reliable, accessible transportation in keeping our community running. And we remain committed to keeping our operators and riders as safe as possible, every day.
Learn more about our commitments to safety here.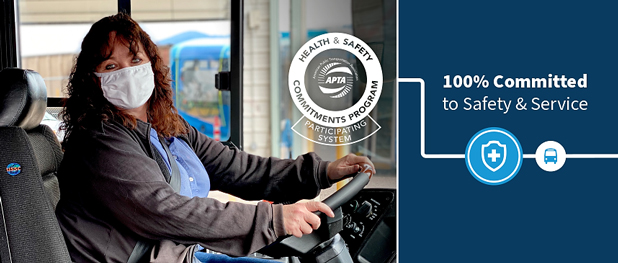 In addition to never shutting down, we found new ways to serve and connect our community.
We partnered with the American Cancer Society and our local hospitals to provide safe transportation to cancer treatment patients in Missoula.
During the height of the shutdown, we turned electric buses into community Wi-Fi hotspots for those needing reliable internet access to attend school, navigate unemployment, or simply connect with their loved ones.
We also organized a five-week-long livestream concert series, inviting local musicians to perform on our electric bus while streaming the show to thousands. We partnered with over a dozen local businesses to sponsor individual artists, ensuring our musicians were compensated while keeping the concerts free to the public. Ultimately, our concert series benefited 15 local musicians and engaged over 7,500 viewers. It also led to Mountain Line receiving the Arts Missoula Star award in September, for its support of local artists.

Sustainability: A Banner Year For Mountain Line
In 2020, we took our commitment to sustainability to the next level by committing to a zero-tailpipe-emissions fleet by 2035.
We already have six electric buses on the road and six more on the way. When our new buses arrive, we'll be 40 percent all electric! This milestone distinguishes Mountain Line as a leader in clean public transportation in the United States.
The purchase of these six new electric vehicles was made possible by $4.6 million in federal and state grants awarded to Mountain Line in May 2020. We were the first agency in Montana to receive funding from the Volkswagen Environmental Trust Settlement, via a $1 million grant awarded by the Montana Department of Environmental Quality. We also successfully competed for a $3.6 million Low- or No- Emissions grant through the Federal Transit Administration.
Learn more about our commitment to sustainability.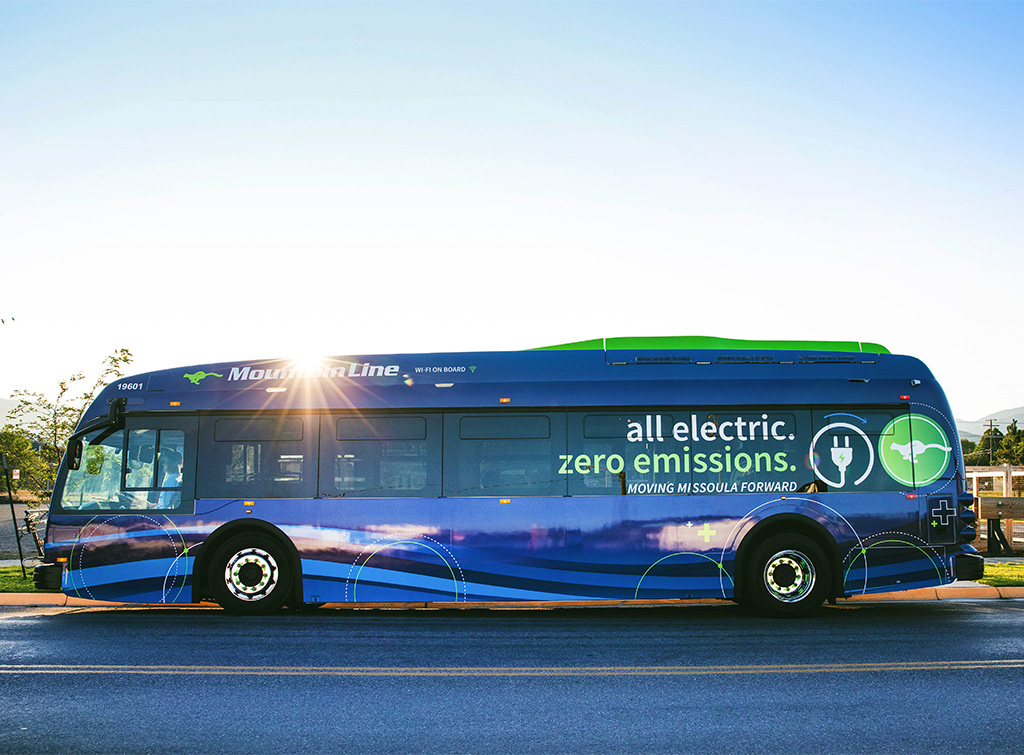 Moving Missoula Forward: Improving Service to Benefit Us All
In the spring of 2020, we kicked off our Bus Stop Improvement Project. This is one of the largest projects our agency has ever undertaken and will impact EVERY single bus stop along Mountain Line's 12 fixed routes.
The project is focused on three goals:
Improve safety.
Increase accessibility.
Maximize efficiency.
By the numbers, this project will: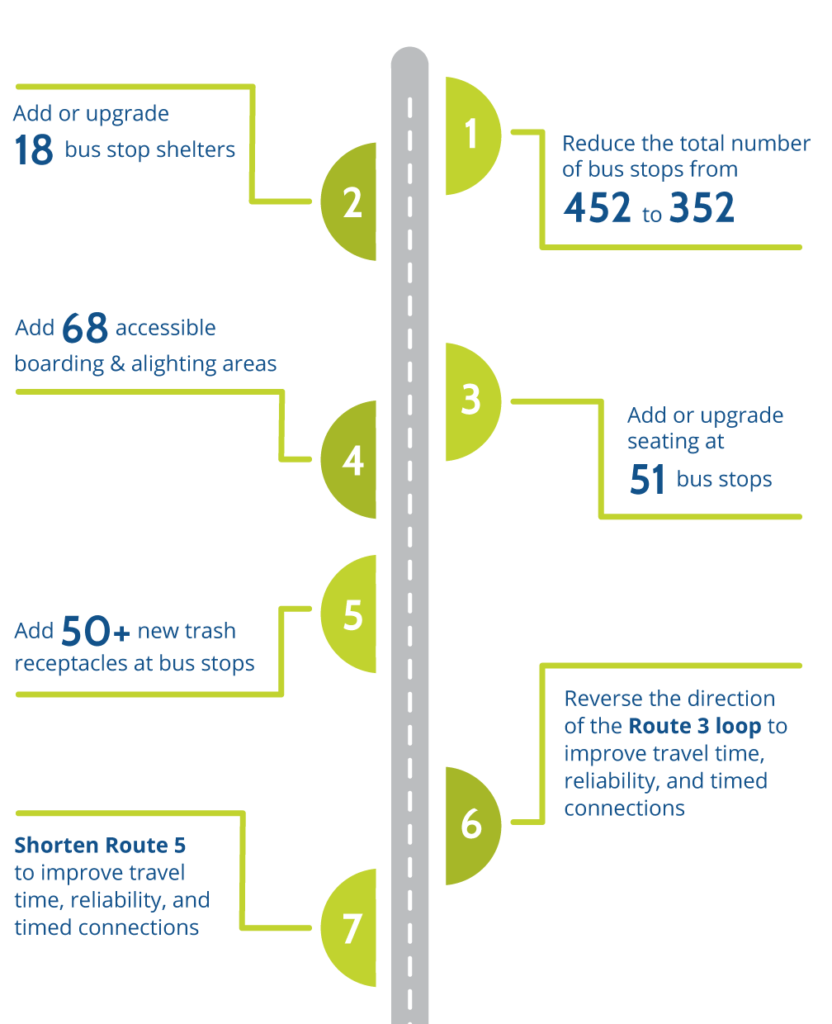 Construction is still underway and is expected to conclude in summer 2021.
In addition to launching external improvements, we turned our attention inward this year, working as an agency to improve our internal practices. We formed our first Diversity and Inclusion Committee and formalized our commitment to creating and maintaining a diverse and inclusive environment for our employees, riders and community.
Finally, (and this is a big one), we received overwhelming support from voters to expand our zero-fare service later into the evening and, for the first time ever, on Sundays! Our successful mill levy request will usher in a new era of service for Mountain Line. We're currently in the process of expanding our team (we're hiring!), with a plan to debut voter-approved service expansions in early 2022.
Stay updated on mill levy expansions here. We'll have more details posted in January 2021.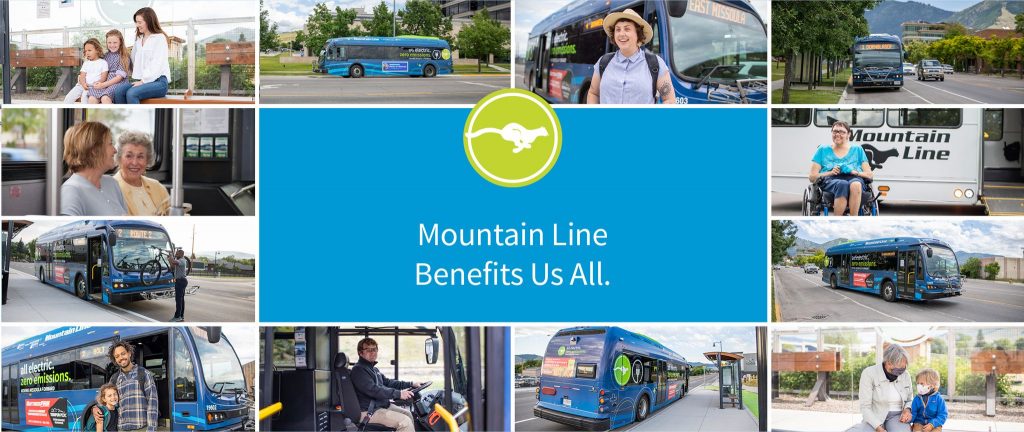 Thank you for an amazing year, despite the challenges. We are honored to be part of this community and look forward to serving you in 2021.