Due to construction on the Beartracks Bridge (formerly called Higgins Bridge), Route 6 will operate on a detour October 6 – 10. This will impact the stops shown below.
Note: Route 6 riders wishing to catch the Inbound bus at the corner of 5th St & Higgins Ave can use the bus stops on 5th & Myrtle or 5th & Gerald instead.
Temporarily closed: bus stop at 5th & Higgins.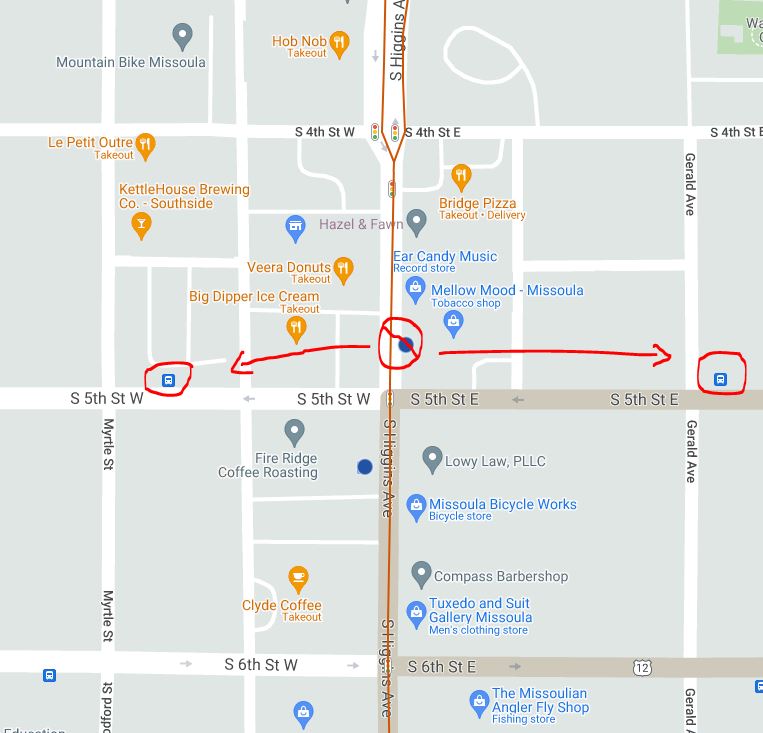 Temporarily closed: bus stops at Higgins & Main and Higgins & Front.