Mountain Line will resume its special trolley service to the Saturday downtown markets starting this Saturday, May 8, 2021. Trolley service will begin at 8:55 AM each Saturday and run approximately every 20 minutes until 11:45 AM. The trolley runs from the Lewis and Clark Villages and Dornblaser Park and Ride lot down Higgins Avenue to the XXXXs. Riders may catch the trolley at any designated Mountain Line bus stop, as indicated on the special route map. 
"It feels great to have the trolley back in operation after a year hiatus," said Jennifer Sweten, director of operations at Mountain Line. "The Saturday markets are a Missoula staple and we're happy to provide sustainable, zero-fare service to help decrease traffic and parking congestion downtown."
All Mountain Line services are zero-fare. Masks are required for all riders over the age of two. Trolley service will run from May 8 through September 25. More information at mountainline.com/maps-schedules or by calling 406-721-3333.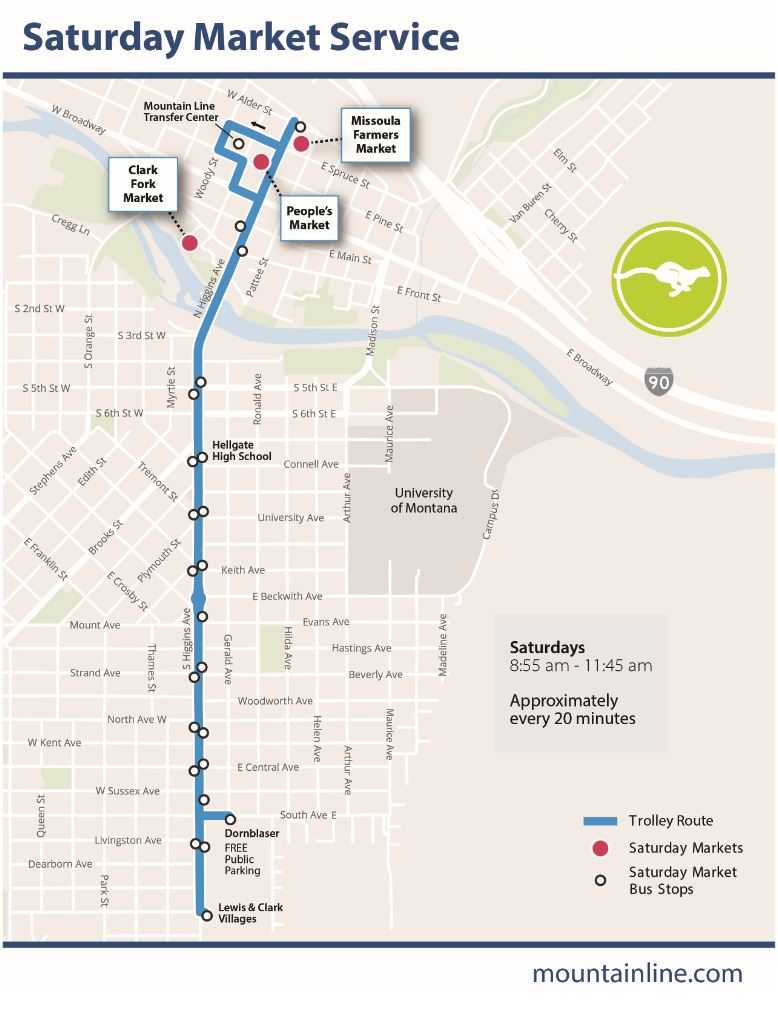 ###
In 2020, Mountain Line committed to a zero-tailpipe-emissions fleet by 2035. This action solidified Mountain Line's long-standing commitment to clean air, public health and a more sustainable future. Mountain Line became a zero-fare system in 2015, made possible through partnerships with local government, businesses and nonprofits. Since the debut of Zero-Fare, ridership has increased almost 70 percent. During normal times, Mountain Line provides more than 1.5 million rides annually, helping students get to school, employees get to work, and helping seniors and people living with disabilities stay active, mobile and independent. By reducing the number of single vehicles on the road, lessening traffic congestion and investing in electric buses, Mountain Line benefits us all.