Missoula Voters Approve Sunday Bus Service, Later-Evening Hours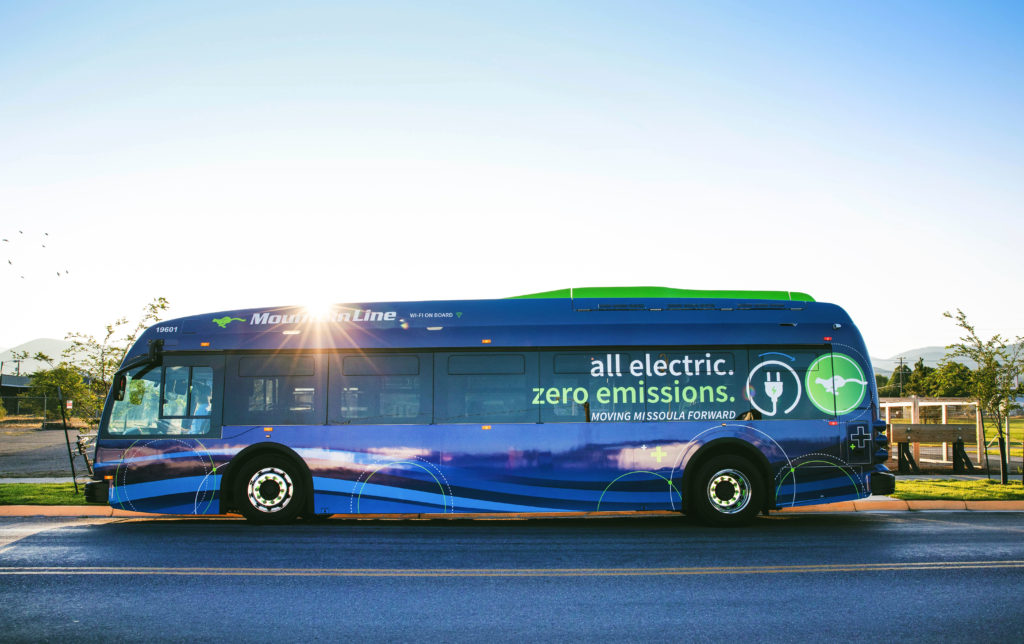 MISSOULA – Voters within the Missoula Urban Transportation District (MUTD) approved a mill levy increase request Tuesday that will allow Mountain Line to expand its services to benefit all riders, including adding Sunday service for the first time ever and operating later into the evening.
"Mountain Line benefits us all by helping students get to school, employees get to work and helping seniors and those living with disabilities remain mobile and active. Even those who don't ride benefit from reduced traffic congestion, decreased parking demand and cleaner air," said Jesse Dodson, MUTD board chair. "We're grateful to voters for valuing these benefits, even in these difficult times, and for investing in them as our community grows."
The approved increase request of 20 mills will raise approximately $3 million annually, allowing Mountain Line to:
Expand weekend service, including adding Sunday bus service for the first time.
Increase bus frequency on heavily used routes.
Provide funding to enhance the Zero-Fare program.
Support the conversion of its fleet from diesel to all-electric.
All service expansions will benefit both fixed-route riders and seniors and people living with disabilities who utilize Mountain Line's Paratransit and Shuttle Van services.
The mill levy initiative was a direct result of publicly-requested service expansions during Mountain Line's strategic planning process in 2017, and in response to growing ridership due in large part to the agency's successful Zero-Fare program.
"Since the debut of our Zero-Fare program in 2015, we have seen ridership jump almost seventy percent, to 1.5 million rides annually," said Dodson. "This mill levy increase will fund expanded services to meet the needs of our growing populace, helping to build a more equitable, accessible community, which benefits us all."
The success of the Zero-Fare program and resulting ridership increases have allowed Mountain Line to successfully compete for several federal and state grants over the last few years. Most recently, Mountain Line received two grants to purchase additional zero-tailpipe-emissions electric buses to replace diesel-fueled buses. The passing of this mill levy request will help Mountain Line remain competitive for future grant opportunities to continue the electrification of its fleet, moving it closer to its 2035 carbon reduction goals, while protecting Missoula's air quality.
"This is a transformative moment for Mountain Line," said Corey Aldridge, Mountain Line general manager. "We heard Missoula's desire for weekend and late-evening service and put together a plan to meet those demands. Now, the voters have given us permission to make that plan a reality."
Mountain Line will begin expanding its fleet and staff in the coming months, with a plan to debut the voter-approved service expansions in early 2022.
In 2020, Mountain Line committed to a zero-tailpipe-emissions fleet by 2035. This solidified Mountain Line's long-standing commitment to clean air, public health and a more sustainable future. Mountain Line became a zero-fare system in 2015, made possible through partnerships with local government, businesses and nonprofits. Since the debut of zero-fare, ridership has increased 70 percent. Mountain Line now provides more than 1.5 million rides annually, helping students get to school, employees get to work, and helping seniors and people living with disabilities stay active, mobile and independent. By reducing the number of single vehicles on the road, lessening traffic congestion and investing in electric buses, Mountain Line benefits us all.
###