Mountain Line created this special route map showing how to access COVID-19 vaccination clinics using zero-fare, accessible public transportation, to ensure transportation is not a barrier to receiving this critical care.
All vaccines are by appointment only. This map is currently meant for health care providers and vaccine schedulers to share directly with patients.
As of March 2, 2021, all Missoula vaccination locations are within a few blocks of an existing fixed-route bus stop. All Mountain Line services are zero-fare and all vehicles are 100-percent ADA accessible.
For trip planning assistance, use our Trip Planner, access schedules, or call 406-721-3333 Mon – Fri, 7 AM to 5 PM.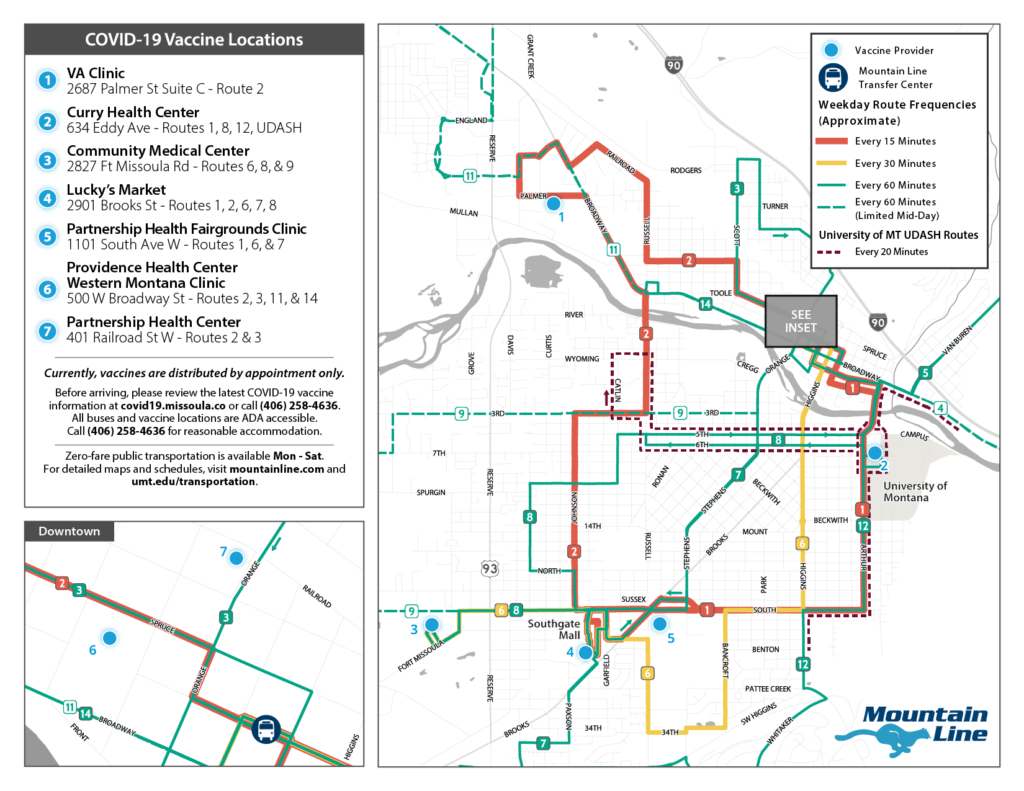 This special route map was created by Mountain Line, Missoula's public transportation agency, in collaboration with community stakeholders, including the Missoula City-County Health Department, Missoula County, City of Missoula, UDASH (under ASUM Transportation) and local health care providers. Mountain Line has provided zero-fare service since 2015. During non-COVID times, the system averages 1.5 million rides annually.